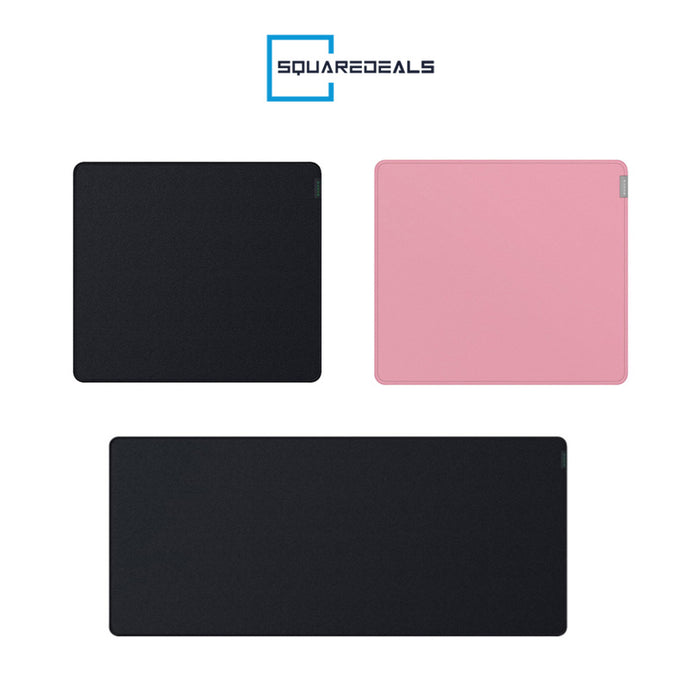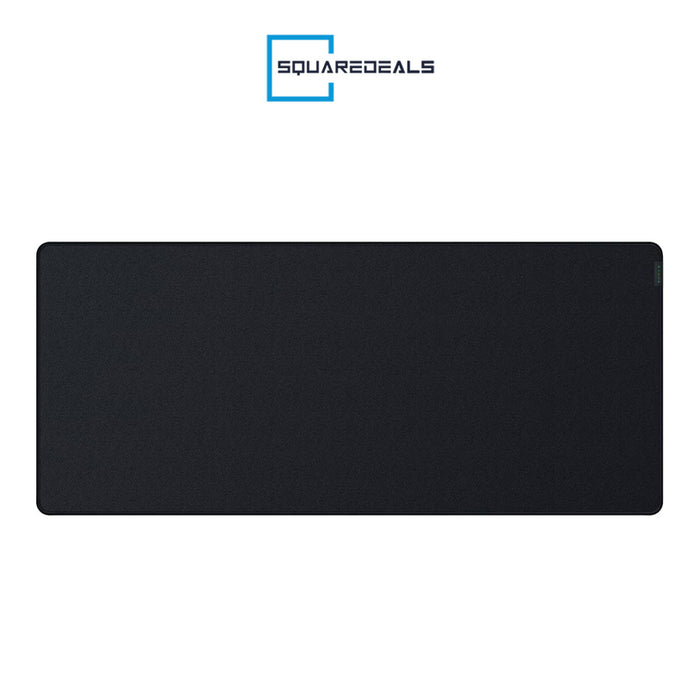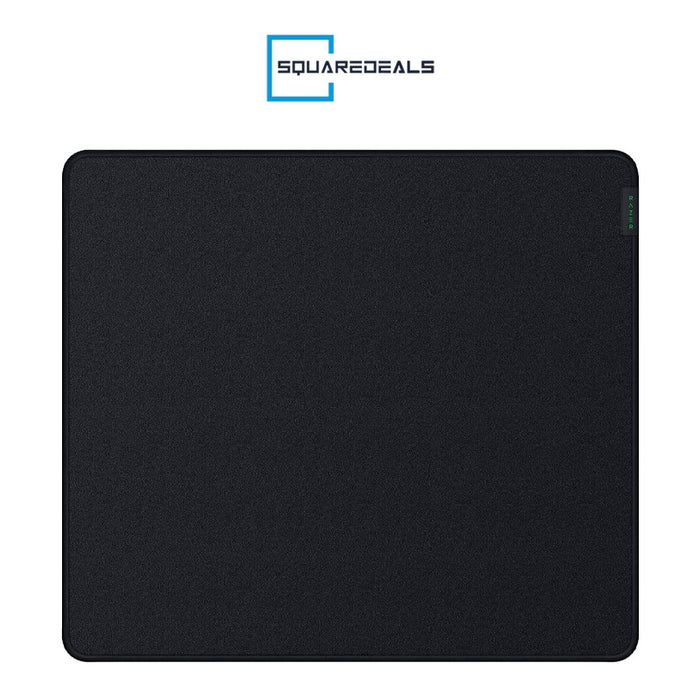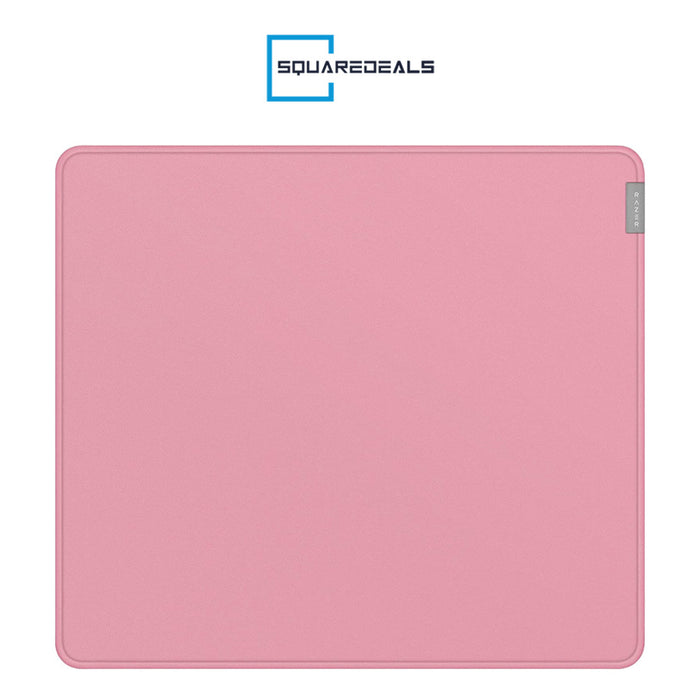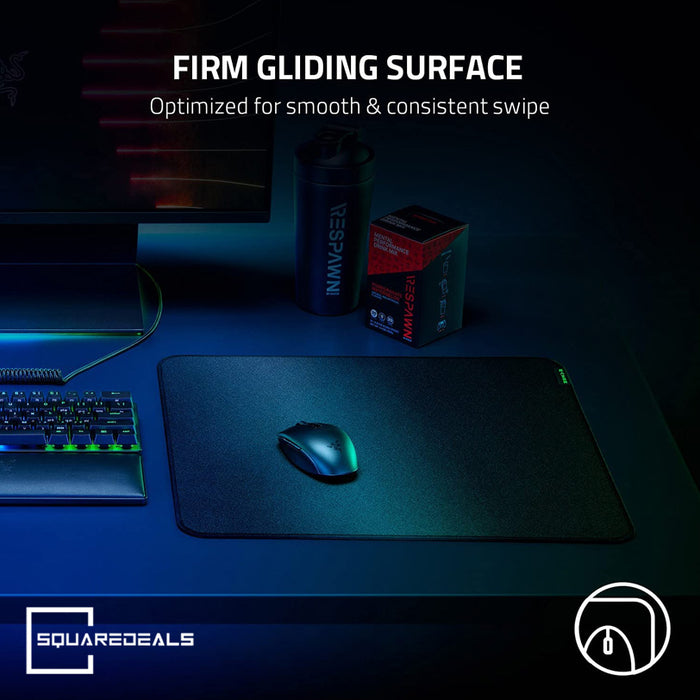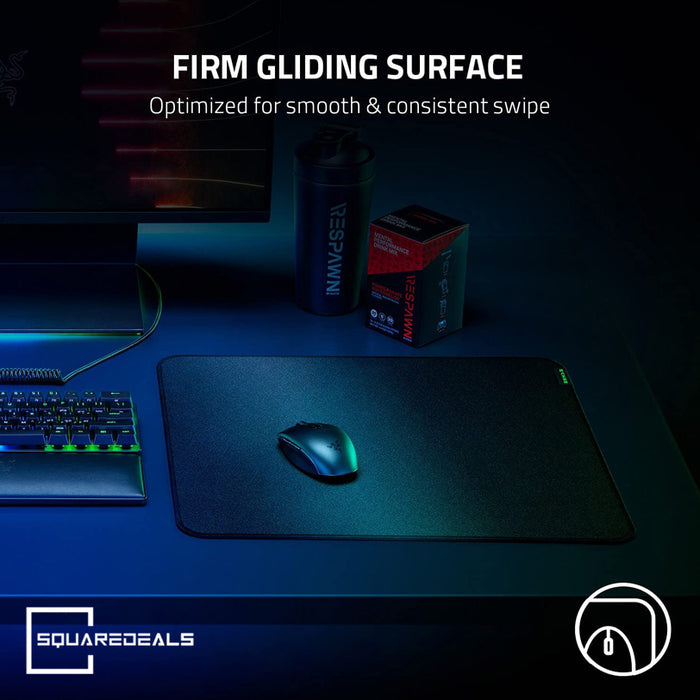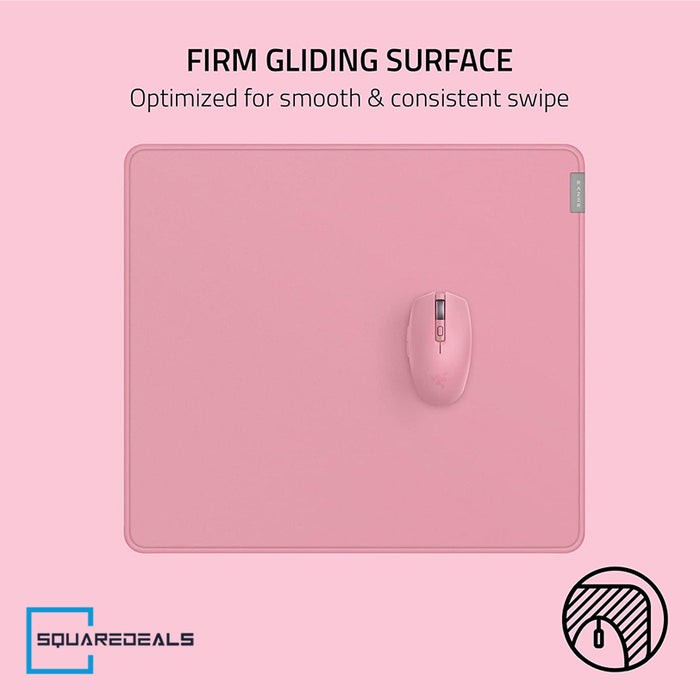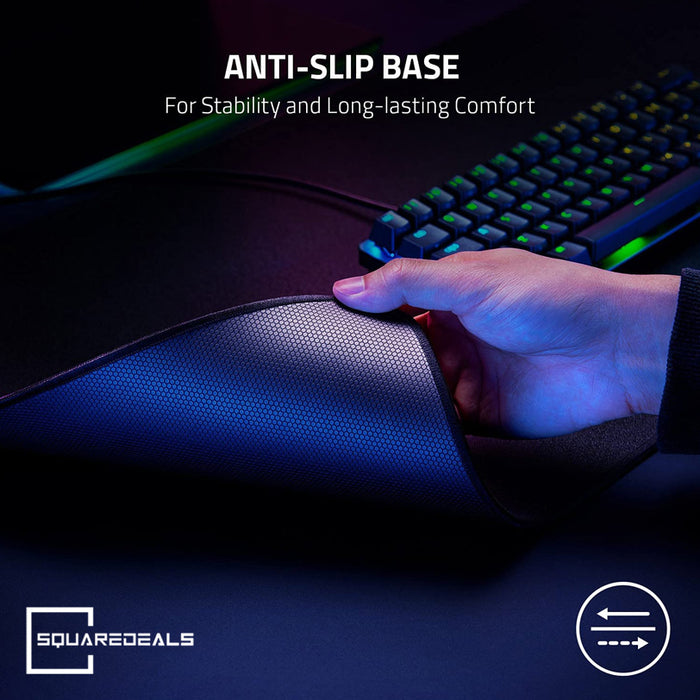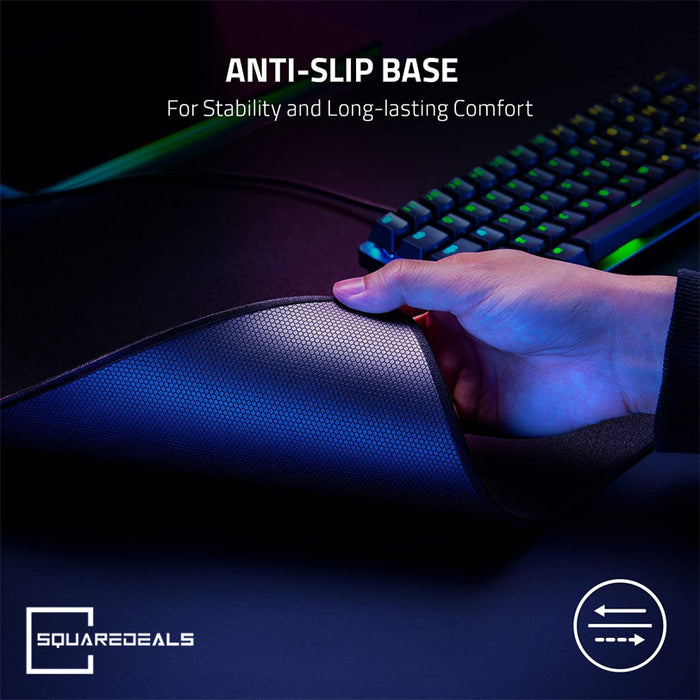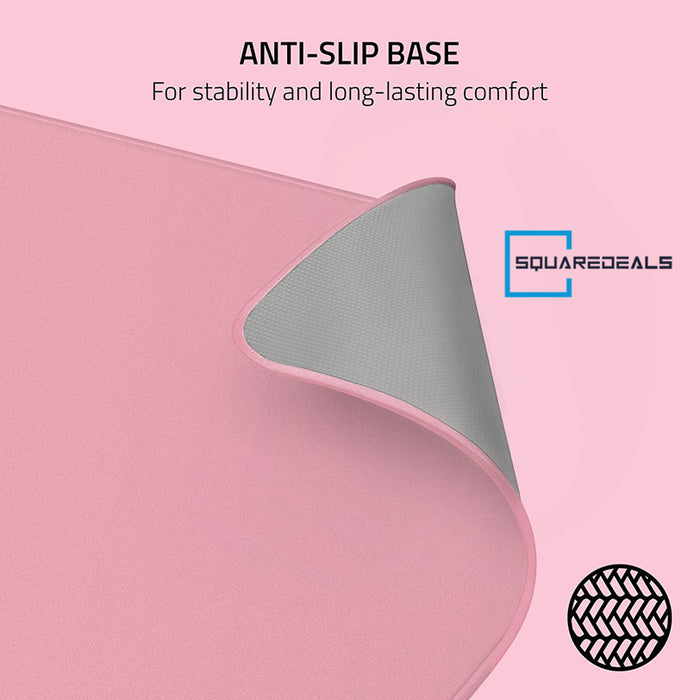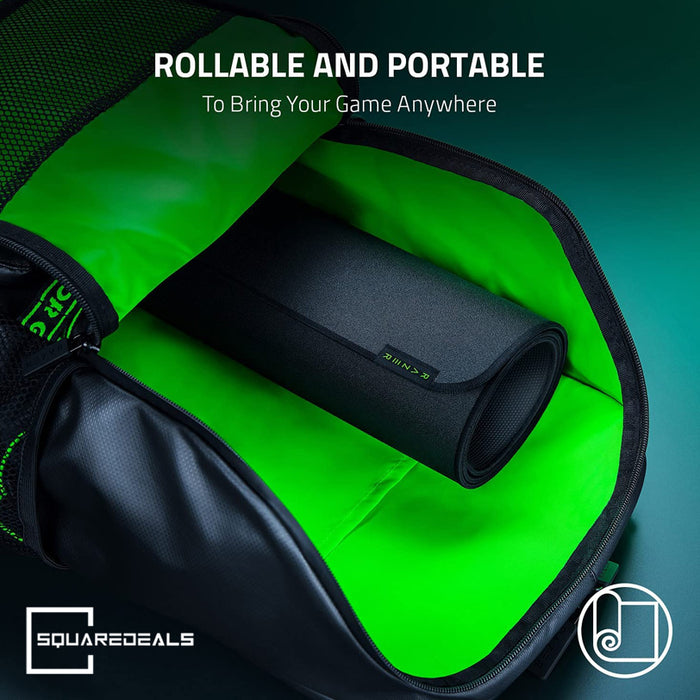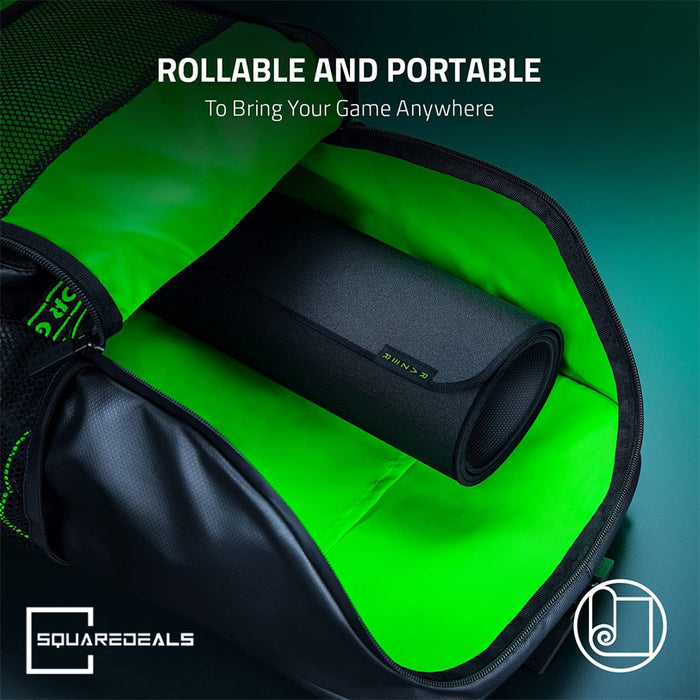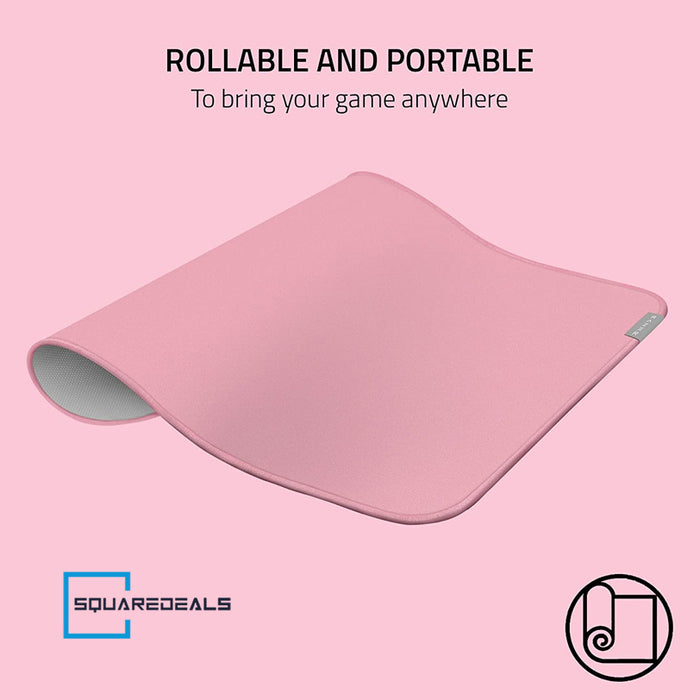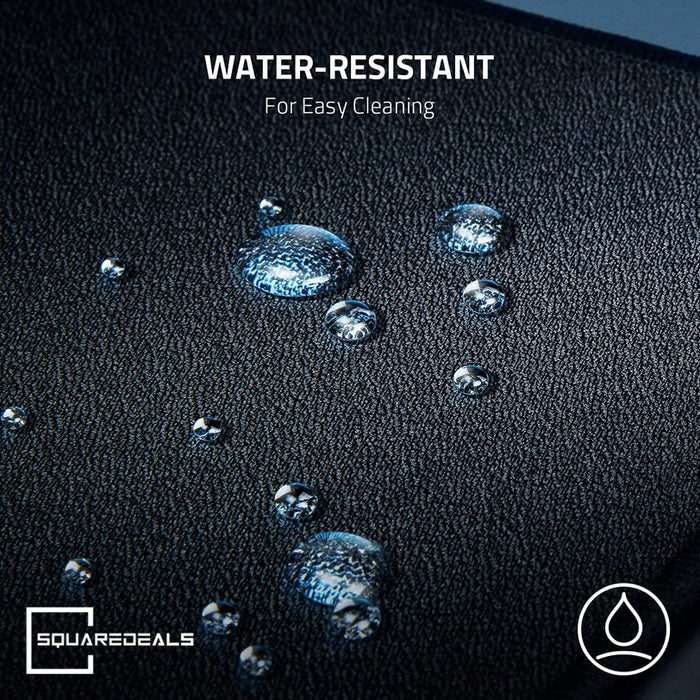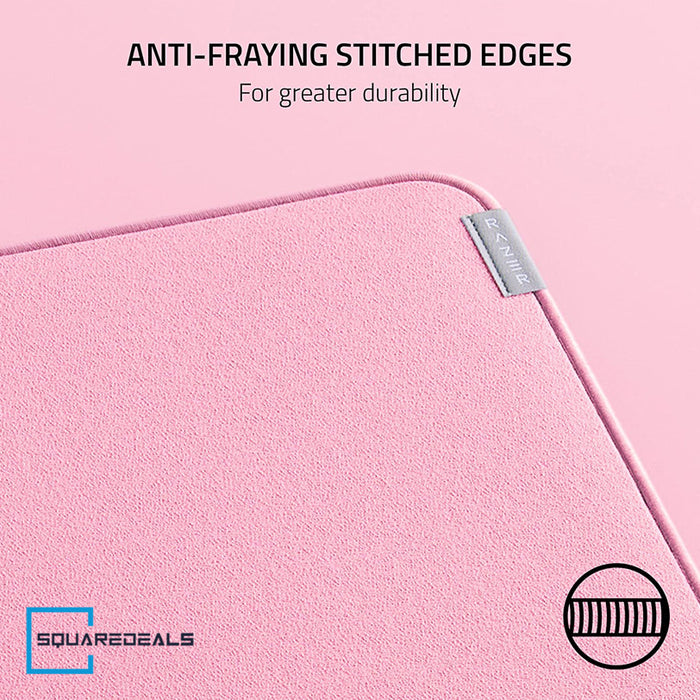 Razer Strider Hybrid Mouse Mat Soft Smooth Anti Slip Weaved Surface Large XXL
by Razer
A FUSION THAT DEFIES CONVENTION.
Hybrid Soft/Hard Mat For the best of both worlds
Crafted for the optimal balance of speed and control—with a light glide for quick flicks, and solid stopping power for consistent precision. Designed as a single surface for long-lasting durability, unlike coated mats which deteriorate and perform worse over time.

MID-TO-FIRM BASE
At 3mm thick, the hybrid mouse mat's sturdy design provides a consistent foundation to game on.

ANTI-SLIP
Our hybrid mouse mat is reinforced with a grooved rubber underside to truly anchor it to your desk.

WARP-RESISTANT
Never worry about the mat stretching or losing its shape as it is thick enough to prevent warping from regular use.

STITCHED EDGES
Protective stitching along its edges prevents any fraying that might result from intense use or transportation.

WATER-RESISTANT
The mat's surface can shrug off any spills, which also allows for easy routine cleaning with a quick wipe down.

ROLLABLE AND PORTABLE
The Razer Strider can be easily stored in your backpack so you can take your game anywhere.

CHOOSING THE RIGHT MAT
Whether you seek absolute speed, complete control, or the best of both worlds, we can help you make the perfect choice.