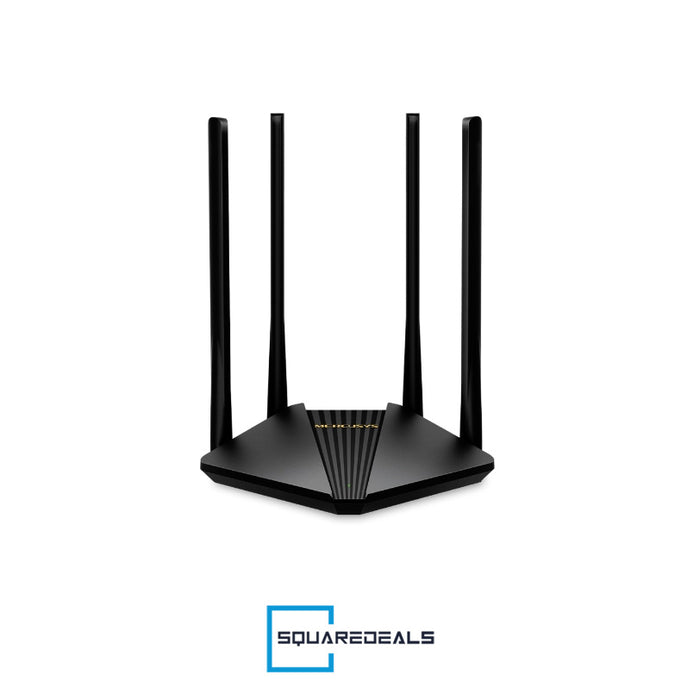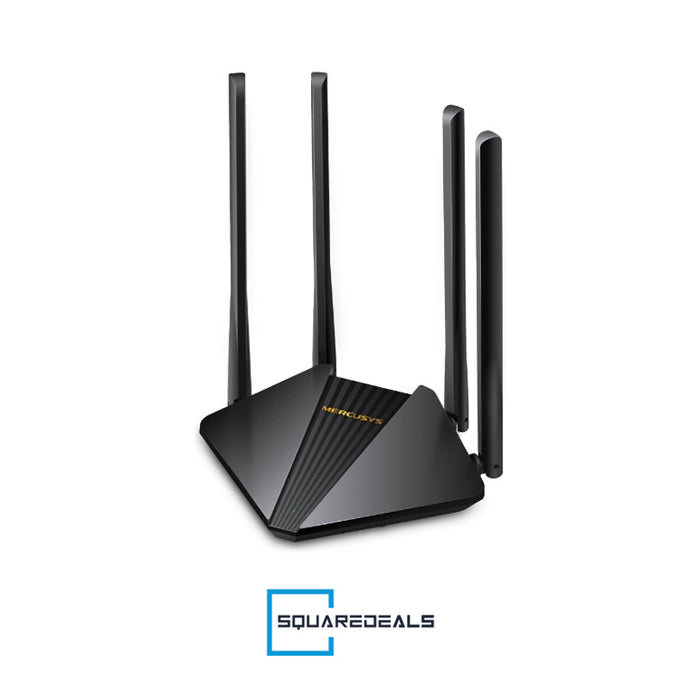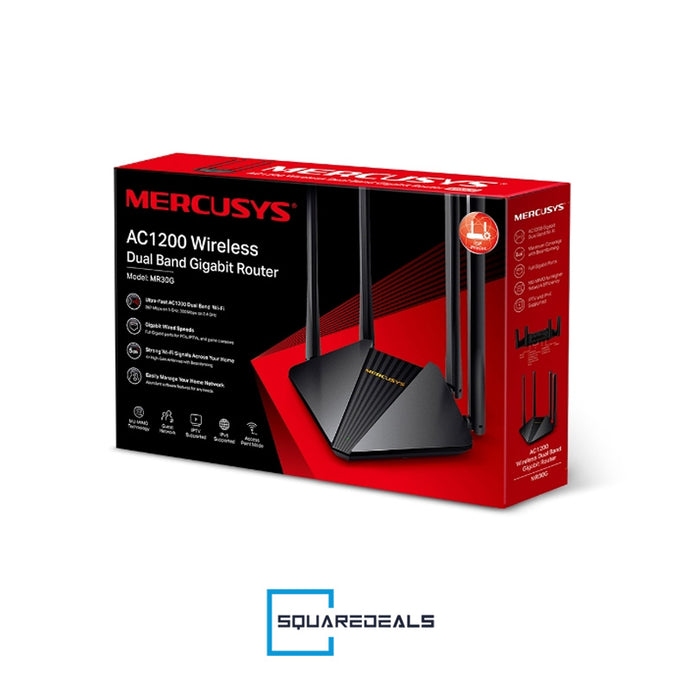 Mercusys MR30G AC1200 Wireless Dual Band WiFi Gigabit Router MU MIMO
by Mercusys
AC1200 Gigabit Speeds Dual Band WiFi Delivers Fast Connections for All Devices
Complying with the powerful 802.11ac standard, MR30G delivers blazing-fast WiFi speeds up to 1.2 Gbps. Choose the 2.4 GHz band (300 Mbps) that transmits signals with better wall penetration for longer distance as you browse the internet, email a colleague, or share a link on social media. When you're streaming HD videos, gaming, or other bandwidth-intensive tasks, choose the 5 GHz band (867 Mbps) which delivers higher speeds with less interference.

MU-MIMO Technology More Devices Connected Simultaneously
A traditional router has to queue up your devices when there are multiple connections at the same time, causing congestion across the network.
However, with MU-MIMO technology, MR30G communicates with multiple devices at the same time to allow connected devices to achieve faster speeds than standard AC routers, improving network efficiency.

High-Gain Antennas with Beamforming Targeted Signals that Penetrate Walls
Four external 5 dBi high-gain antennas with well-designed internal structures greatly increase transmission performance, covering more rooms. Advanced Beamforming technology automatically locates wireless devices and forms targeted, highly efficient wireless connections, making your connections more stable.

Powerful Signal Amplifiers Strong WiFi Signals Throughout Your Home
MR30G unleashes the full potential of your network by strengthening signal transmissions with power amplifiers, and accelerating signal capture with low-noise amplifiers. This means your home WiFi has improved range and full-signal strength for every device.

Gigabit Wired Speeds Full Gigabit Ports for PCs, IPTVs, and Game Consoles
Equipped with full gigabit ports which are 10× faster than Ethernet ports, MR30G transfers data at dizzying speeds for peak performance. Connect your PCs, IPTVs, and game consoles to MR30G for robust stability.

Simple Setup No Need to Call for Help
Simply follow the step-by-step instructions on the intuitive webpage to get set up in minutes. No complicated configuration required.