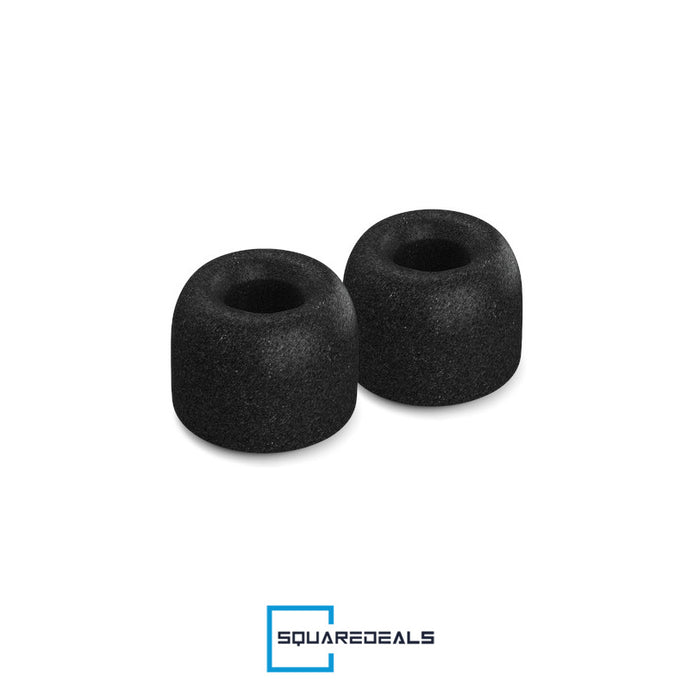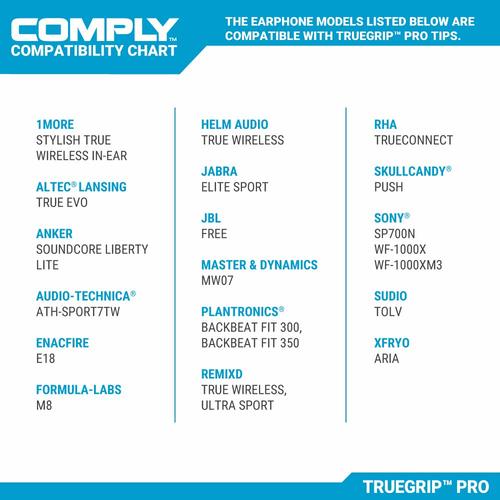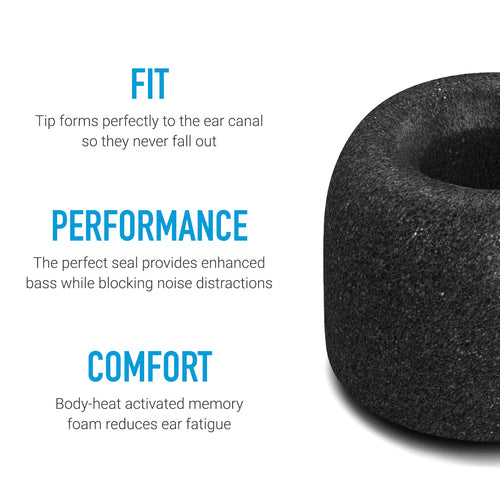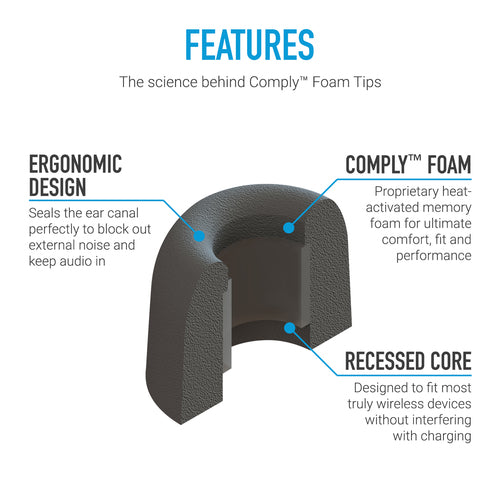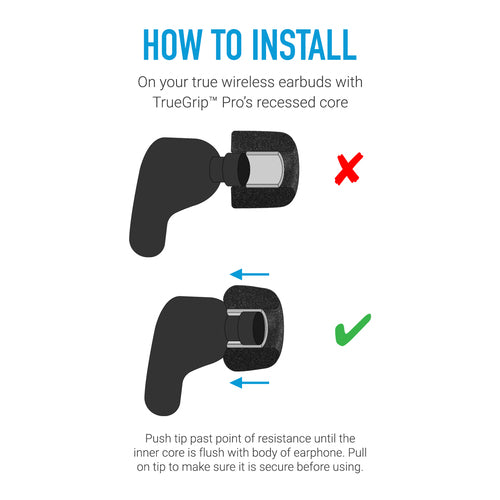 Comply Foam TrueGrip 3 Pairs In-Ear Earphone Tips Medium Black True Grip
by Comply
Secure In-Ear Fit
All Comply™ tips are made from memory foam that expands to fill the unique shape of your ear canal, creating a dynamic fit that drastically increases in-ear fit. Comply™ tips offer 100% better grip than standard silicone, ensuring that your wireless earbuds will stay put regardless of whether you're running, commuting, or rocking out. Never worry about losing your high-end wireless earbuds again.

Soft Comfort
Comply™ tips are made from body-heat activated memory foam that's 30x softer than silicone. Our TrueGrip™ tips create an ultra-soft and comfortable fit that snugly fits into the exact dimensions of your ear. Best of all, the incredibly comfortable softness of our tips greatly reduces earphone irritation and fatigue, allowing you to immerse yourself in your audio for even longer.

External Noise Isolation
Due to our unique viscoelastic technology, Comply™ tips create a seal that adjusts to any changes in the shape of your ear canal caused by movement, sweat, or temperature shifts, blocking out exterior noise and environmental distractions at all times. You can now focus on your audio and enjoy it to the fullest without having to raise the volume to damaging levels to compensate for all those distracting outside noises.

Enhanced Audio
Standard silicone tips aren't flexible enough to conform to your ear's unique shape, meaning that they can't effectively deliver a full audio experience. Thankfully, Comply™ tips feature a perfect ear canal seal that funnels pure, rich sound directly into the ear delivering exceptional sound quality. Prepare to experience your music the way it was meant to be heard.