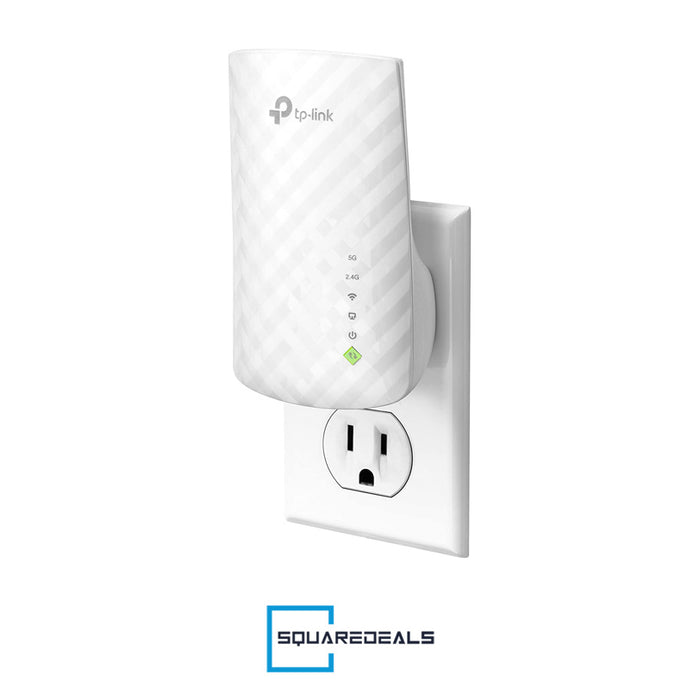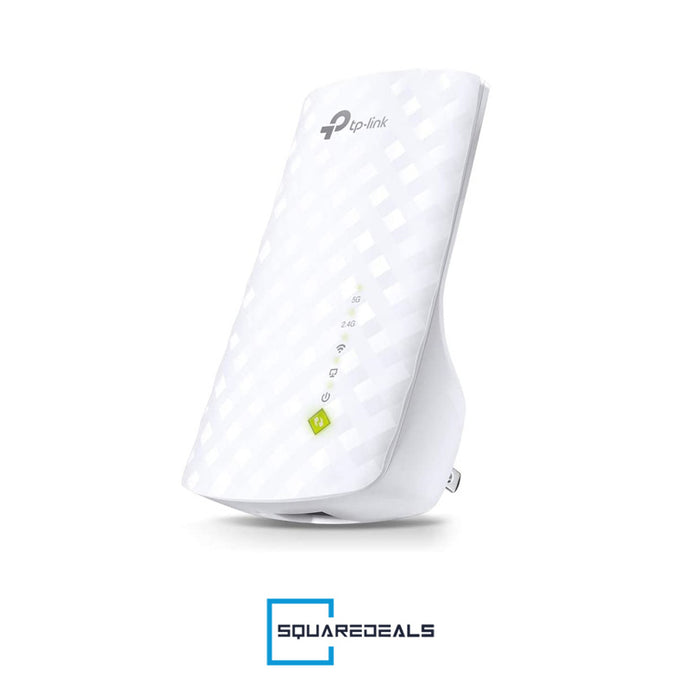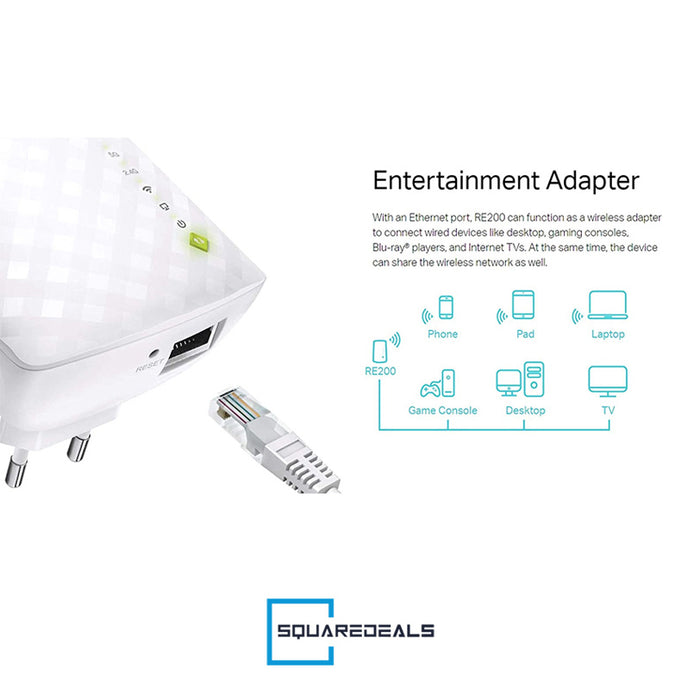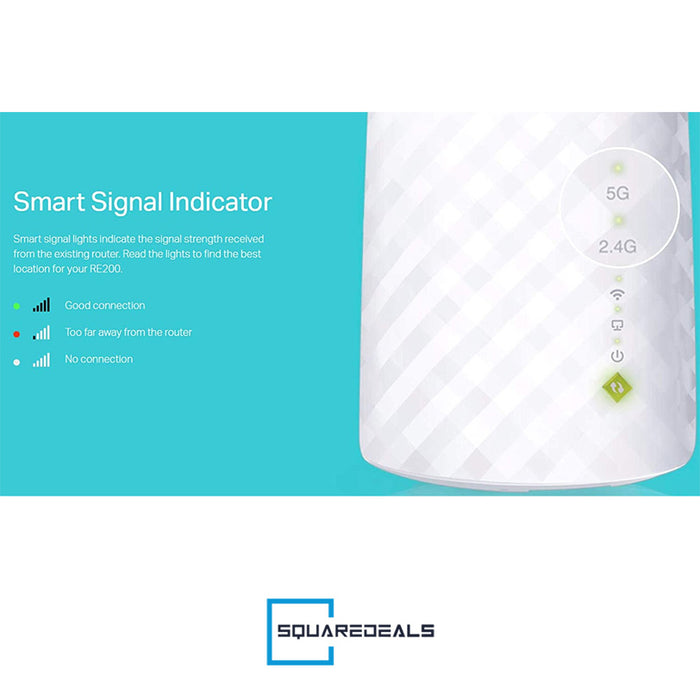 Boost Your Wi-Fi Network to Cover hard-to-reach Areas*
Place the RE200 between your wireless router and wireless devices, expanding Wi-Fi coverage while eliminating Wi-Fi dead zones, so you enjoy a seamless wireless network throughout your home or office. The dual band's reach wireless speeds up to 750Mbps, ensuring you make good use of your high ISP speed — ideal for HD video streaming, online gaming and other bandwidth-intensive tasks

RE200 Coverage
Router Coverage
AC750 Wi-Fi for Compatible Connections
The RE200's Wireless AC technology create stronger Wi-Fi connections across your home. Work with any standard router or access point, making it convenient to provide wide, Dual-Band Wi-Fi to multiple devices.
One Key Connection
Press the WPS button on your router and RE button on your RE200 within minutes to easily connect to the network. Once connected with an existing router, you can simply relocate the RE200 at any location for the best signal strength.
Smart Signal Indicator
Smart signal lights indicate the signal strength received from the existing router. Read the lights to find the best location for your RE200.
Entertainment Adapter
With an Ethernet port, RE200 can function as a wireless adapter to connect wired devices like desktop, gaming consoles, Blu-ray® players, and Internet TVs. At the same time, the device can share the wireless network as well.
Dedicated to Networking for over 20 years
Dedicated provider of networking products for over 20 years, with industry-leading professionalism and time-proven reliability.